Train to be a pilot at our flight college!
Getting a start on an aviation career or learning to fly an aircraft recreationally is enjoyable and exciting. Here at Genesis Flight College, we offer several private pilot training options to meet your objectives, whether you want to secure a position at a commercial airline or simply fly for fun. For example, with one of our Discovery Packages, you can experience what flying is like while under the supervision of a qualified flight instructor.
If you want to use your pilot licence for recreational or private purposes in the Barrie, Ontario area, we can introduce you to one of our many private pilot training courses. In addition to these classes, we offer instrument training, Cirrus training, multi-engine training, and many other options that can help you reach your goals.
The professionals on staff at our flight college are highly experienced and qualified, and we teach our students on state-of-the-art flying equipment to provide an unparalleled experience. Ultimately, our mission is to help you discover the thrill of flying while also helping you build a foundation that allows you to maintain your safety and the safety of others when you fly.
Our flight college is located in Collingwood, but we serve students from throughout the Barrie and Toronto area. We welcome you to come and tour our private pilot training school in person, or you can give us a call to find out more about our program options, licensure options, and training advantages for new pilots.
Genesis Flight College is registered as a private career college under the Private Career Colleges Act, 2005.
---
At Genesis Flight College, our private pilot training courses are available to residents of Toronto, Collingwood, Barrie, Aurora, Brampton, Caledon, Markham, Newmarket, Richmond Hill, and Vaughn, Ontario.
WHAT IS A DISCOVERY FLIGHT?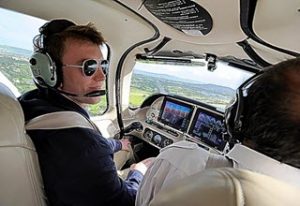 A Discovery Flight is your introduction to becoming a pilot. Under the supervision of a qualified flight instructor, you will learn the basic controls of the aircraft. After a short ground briefing, you and your instructor will depart for a fun flight where you will do most of the flying.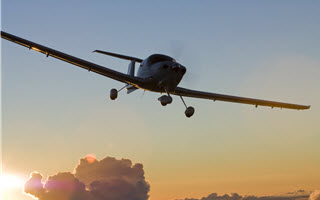 During this local area introduction to flight training you will have the opportunity to take control of the aircraft, learning the basic maneuvers including how to turn, climb and descend. You will be surprised how easy it is and how awesome it feels!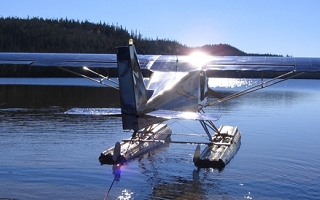 Get the licence that's right for you. The Recreational Pilot Permit is the simplest and fastest way to start flying. The Private Pilot Licence gives you more flexibility and freedom to fly in different conditions and in different aircraft.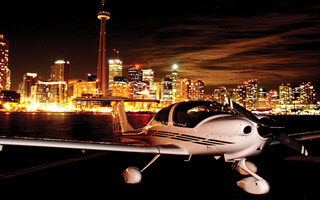 Our aircraft are available for rent to customers enrolled in or a graduate of one of our flight training programs. Not in a program? Upgrade your skills with a new rating or licence and earn a checkout in the process.