We look forward to introducing you to the many opportunities that await you in Collingwood once you earn your commercial pilot licence.
If becoming a commercial pilot is one of your goals, our flight college, Genesis Flight College, can help you get there. Through our unique and well-reputed training program in Collingwood, Ontario, we can help you earn your commercial pilot licence and prepare you to excel while you work in the aviation industry.
In order to earn your commercial pilot licence, there are many requirements you have to meet. For example, as part of our program, you will have to participate in 65 hours of structured flight training and 150 hours of ground school instruction. During your flight training, you will build on your skills by learning more about instrument flying, emergency procedures, long-range cross country flights, and night flying. Once you have completed your flying hours, you will then have to demonstrate your proficiency by taking a written exam and a flight test administered by Transport Canada.

While you may initially assume that your only career path is to work for a major airline after obtaining your commercial pilot licence, many other opportunities are available. For example, you can become a certified flight instructor, an air taxi charter pilot, a fire fighting pilot, or an aerial photography pilot.
At Genesis Flight Centre, we look forward to introducing you to the many opportunities that await you once you earn your commercial pilot licence. For more information about our flight college's training program, please contact us today.
Genesis Flight College is registered as a private career college under the Private Career Colleges Act, 2005.
---
At Genesis Flight College, we can help residents of Collingwood, Toronto, Barrie, Aurora, Brampton, Caledon, Markham, Newmarket, Richmond Hill, and Vaughn, Ontario receive their commercial pilot licence.
RATINGS & ENDORSEMENTS
INSTRUMENT RATING (IFR)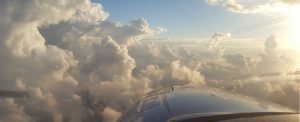 With your Instrument Flight Rules (IFR) rating, comes the advanced knowledge of avionics and your airplane's instruments needed to navigate through and above clouds without visual reference to the ground. This course uses both the flight simulator as well as actual flight time to cover IFR procedures, meteorology, instruments, radio and radar systems, and navigation.
MULTI-ENGINE RATING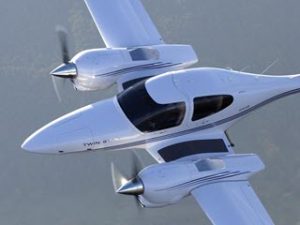 The Multi-Engine Rating allows the holder of this licence to fly non-high-performance multi-engine aeroplanes as endorsed on their licence. The ability to fly a multi-engine aircraft widens the realm and flexibility for the private pilot in terms of the number of aircrafts one can choose to fly. It is also one of the ratings pilots pursuing a career in aviation complete early on in their training.