Now is the Perfect Time to Get Your Private Pilot's Licence!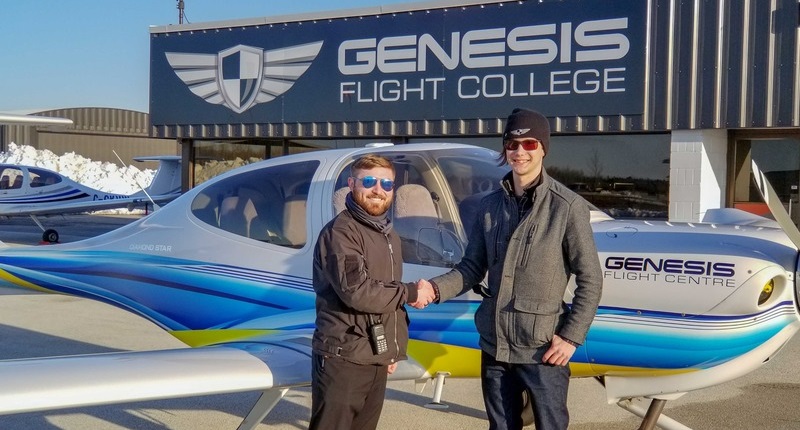 Due to our growing fleet of Diamond DA40s, we have additional spaces in our Private Pilot Licence program and are accepting new applicants. We have Discovery Flight options available to get you in the cockpit right away!
FILL OUT OUR FORM IF YOU ARE INTERESTED!
Here are several reasons to start working on earning your Private Pilot Licence now:
Take in the gorgeous Southern Georgian Bay scenery as you fly high above.
Fly in our modern Diamond DA40 planes. Discover the benefits of learning in our glass cockpit planes equipped with the latest technology.
Genesis Flight College offers several licence options depending on your goals for learning to fly. Whether you are just looking, want to get started right away, or have bigger goals, we will help you choose the right option (and you can build on your skills as you go).
WATCH THE VIDEO
"Great facility for aviation enthusiasts and those looking to get into commercial or private flying. Friendly staff and highly motivated and experienced flight instructors who strive to meet each pilot's needs."
-Tyler L.
NOW IS THE TIME TO TAKE TO THE SKIES AS A PRIVATE PILOT!
Fill out our form now to start the application process for our Private Pilot Licence program.