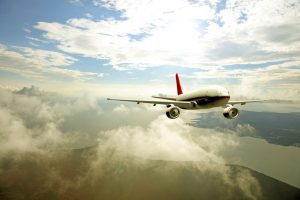 At Genesis Flight College, we are excited to announce that the Ministry of Training, Colleges and Universities has approved us to open a new private career college in Collingwood. This new flight training institution will operated under the name "Genesis Flight College" and will focus on exposing flight training students to the newest technologies in the aviation industry.
Our flight college program is designed to help full-time students fulfill all of the requirements within a 12 to 14-month timeframe based on their availability and budget. Once all of the credentials have been fulfilled, each student will be prepared to begin flying as a career. This particular program also has four modules, which include:
Private Pilot Licence
Commercial Pilot Licence
Instrument Rating
Multi-Engine Rating
Each of these modules is comprised of a flight and ground school component. Please keep in mind, however, that if you enroll in our flight college program, you will first earn your Private Pilot Licence, which as a full-time student, you can complete in as little as two months.
In addition to our flight college program's flexibility, one of its other advantages is that new pilots are trained using advanced aircraft equipped with modern flight instruments. For example, the Diamond DA40 aircraft features a G1000 avionics suite and a training package that can provide a significant advantage to an employer flying modern jets and turboprops.
Genesis Flight College is registered as a private career college under the Private Career Colleges Act, 2005. For more information or to begin the enrollment process, please contact us today.