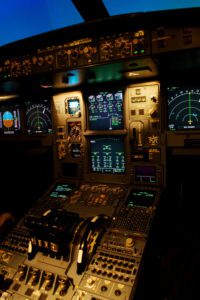 Does the thrill of flying excite you every time you get up in the air? Is aviation your passion to the point where you want to make it your career? If so, at Genesis Flight College, we can help you get there. Not only can we help you obtain your commercial pilot licence, but we can also fully prepare you to be successful in the aviation industry.
Before you make the decision to enroll, here are a few things we want you to know about getting your commercial pilot licence through our program:
Licencing requirements–Before you can earn your commercial pilot licence, there are several key requirements you have to meet. For instance, you will have to complete a minimum of 150 hours of ground school instruction and 200 hours of structured flight training. Ground school will prepare you for your PPL, CPL, and IFR written exams, while the flight training will prepare you for the associated flight tests, including multi-engine rating.
Career paths–When you set out to earn your commercial pilot licence, you may believe that the only career path for you is to become a major airline pilot. While this is a good option for many people, remember that you can do many other things with your licence. For example, you can work as an air charter pilot, aerial photography or survey pilot, or as a certified flight instructor.
Training benefits–Receiving professional flight training through our program is beneficial because we offer one-on-one instruction and expose our students to the most advanced aviation equipment. This makes our graduates highly sought-after as they compete for jobs in the aviation industry.
Genesis Flight College is registered as a private career college under the Private Career Colleges Act, 2005.