FLEET & RATES, COLLINGWOOD, ON
We strive to keep our fleet & rates in Collingwood, ON extensive and affordable.
FEATURING PREMIUM DIAMOND AIRCRAFT IN THE COLLINGWOOD, ONTARIO AREA

Take a minute to view our fleet & rates and choose the aircraft that fits your goals.
DIAMOND DA42 Twin Star
G1000, AUTOPILOT, IFR CERTIFIED
Rental: $399 per flight hour
The performance, stability, handling characteristics and ease of operation of the DA42 make it an easy transition from single to twin. Premium features include G1000 with GFC700 and Yaw Damper, TKS Ice Protection, SVT, and FADEC.
---
DIAMOND DA40
G1000 GLASS COCKPIT, IFR CERTIFIED
Rental: $199 per flight hour
The Diamond DA40 is a modern four-seat high performance luxurious aircraft with premium features throughout. With the advanced G1000 avionics and rear door, it is the preferred choice for aerial tours and advanced training.
---
DIAMOND DA20
G500 GLASS COCKPIT, BEST VALUE
Rental: $159 per flight hour
The Diamond DA20 is an all composite two-seat aircraft with the advanced G500 avionics suite. It features control sticks (as opposed to yokes), a bubble canopy, and low-mounted wings. This aircraft is extremely agile and incredibly fun to fly
---
PILATUS PC-12
CHARTER AIRCRAFT UP TO EIGHT PASSENGERS
CRUISE SPEED: 230 KTS (426 KM/H)
$2000 per flight hour, plus fees
The Pilatus PC-12 has gained a reputation for outstanding versatility, performance, reliability and operational flexibility. It is one of the most popular turbine-powered business aircraft on the market today.
We strive to keep our fleet & rates extensive and affordable. If you have any questions about our fleet & rates, please contact us at Genesis Flight Centre. See Flight Simulators for information on our flight training devices.
SOMETHING FOR EVERYONE
The Genesis fleet meets a broad set of requirements. Whether you are looking to continue previous training in a traditional Cessna 172, get your aerobatics rating, or become proficient with the most advanced glass cockpit available, Genesis has an aircraft for you.
DISCOVER THE BENEFITS OF GLASS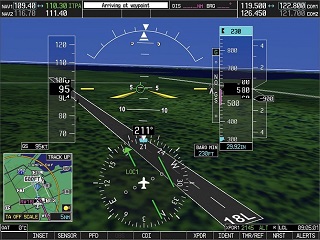 A glass cockpit is an aircraft cockpit that features electronic (digital) instrument displays, typically large LCD screens, rather than the traditional style of analog dials and gauges. This simplifies aircraft operation and navigation and allows pilots to focus only on the most pertinent information.
Genesis features the most advanced aircraft in the region with the G1000 and G500 integrated flight management systems in our Diamond aircraft. Ask us about our glass transition course.