It is never too early to start planning for your professional future. If you have decided that becoming a professional commercial pilot is your goal, you need to do some research to choose the right commercial pilot training program. By conducting this research at the start, you will be more likely to receive effective training and ultimately reach your career goals. A great way to initiate your research is by asking the following questions about the commercial pilot training program you want to attend.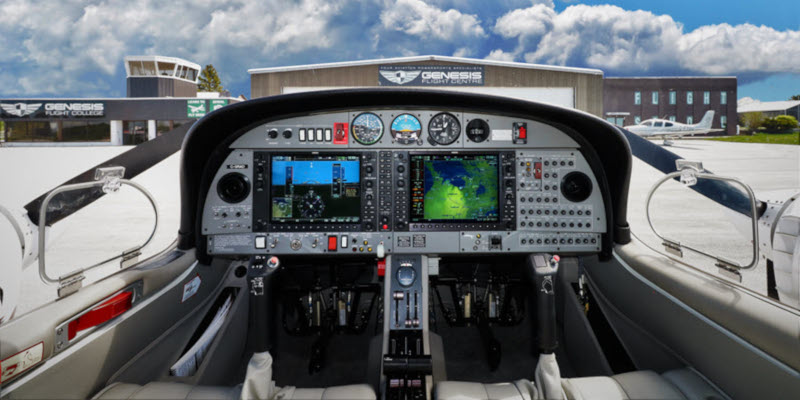 How new are the training aircrafts?
Training on the newest aircraft allows for a seamless transition into the industry upon your flight school graduation. Our fleet of modern Diamond aircraft at Genesis Flight College includes seven DA40s, two DA42s, and one DA20. Every plane features current navigation subscriptions and advanced glass cockpits.
Are flight simulators part of the training process?
One of the best ways to refine your flying skills is to practice on a flight simulator. At our flight school, all trainees practice on the Elite G1000 flight simulator to complement their training on the DA40 or DA42.
Does the flight school offer a structured, organized training program?
Completing a well-rounded, highly structured commercial pilot training program is the best way to ensure your entry into the aerospace industry following graduation. All of our graduates at Genesis Flight College have the core credentials to start flying as a career. Our program also features a one-on-one training environment where students receive individualized instruction.
Genesis Flight College is registered as a private career college under the Private Career Colleges Act, 2005.