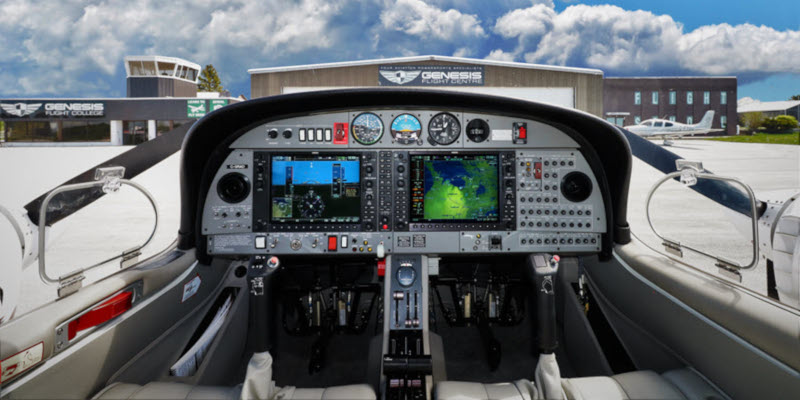 You dream of spending your days up in the air, operating your own aircraft independently, and in the best-case scenario, you would do this for a living. The good news is that with our renowned commercial pilot training program, earning a living as a commercial pilot is more than feasible, especially with our comprehensive training approach.
Recently, we talked to one of our flight instructors, Craig Jewell, about our commercial pilot training program and recorded a quick video about why now is an optimal time to start training to be a pilot and what you can expect from our program. For starters, the job market for pilots is growing more rapidly than ever before, with many new aircraft being added to fleets in Canada as well as worldwide. There are also many different types of new aircraft being built, more and more people relying on air travel to get around, and commercial pilots who are starting to retire out of the system, making new openings and opportunities available all the time.
To enroll in our commercial pilot training program, all you need is to speak English and have graduated from high school. Completing our training program is generally the cost-equivalent of tuition for a 4-year university program, and you are more likely to get a job upon completion of your program.
Once enrolled, expect to move through our program on a full-time basis, although part-time is also an option. Most students complete training within 12-14 months, which is beneficial because it provides full exposure to the different seasonal elements that can occur in spring, summer, fall, and winter here in Canada. Training for a full year also provides enough time for you to complete multi-engine and multi-instrument ratings, which are completed concurrently with your commercial  licence to enhance your skills and marketability.
We train our students on the DA40 and DA42 using a glass cockpit. The glass cockpit is what most new airlines use today, so this will put you in a good position upon hiring. We can also provide you with experience using the G1000 flight deck and all instrument approaches.
We give our graduates the competitive edge they need to succeed in the job market, and we would be happy to tell you more about what our commercial pilot training program offers. Give us a call today!
Genesis Flight College is registered as a private career college under the Private Career Colleges Act, 2005.