By Victoria G.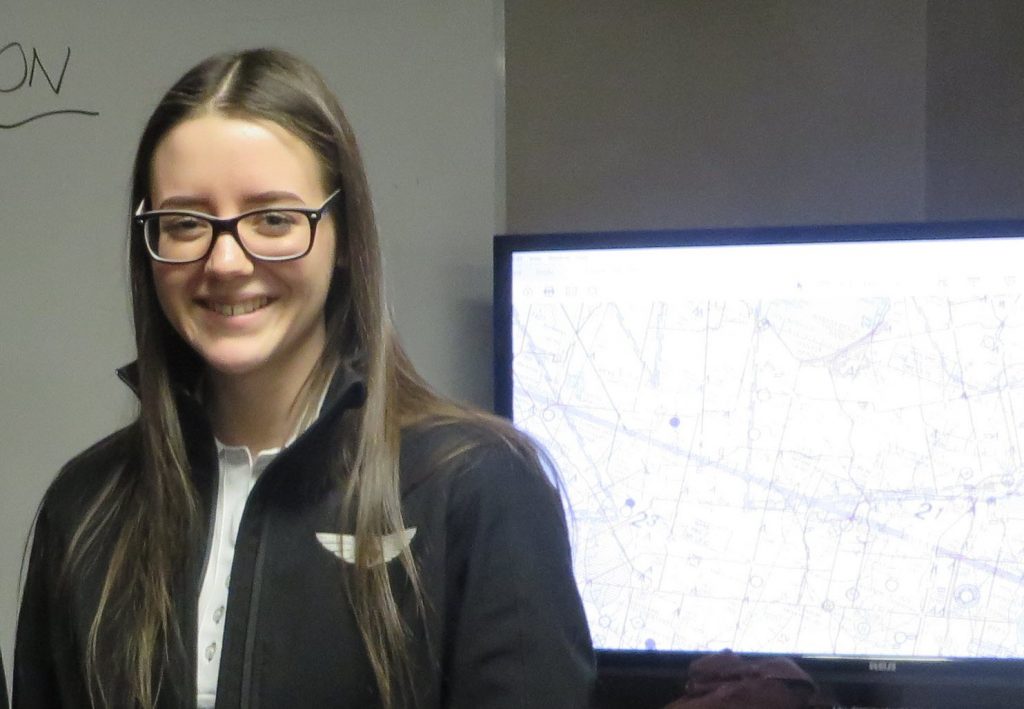 From a very young age, airplanes were always something that fascinated me. I knew that when I was older, I would be happiest working in the aviation industry. Initially, I was planning on pursuing aerospace engineering. I never imagined myself actually flying an aircraft until I took my first Discovery Flight with Genesis Flight College; on that day, all of my plans changed, and I am now on my way to pursuing a commercial aviation airline career.
Commercial pilot training is a challenging, yet satisfying and rewarding process. It takes determination, motivation, and a lot of focusing, but the outcome of the training allows for endless opportunity. Ultimately, I chose to enroll in the commercial college diploma program at Genesis Flight College, as they provide a certain edge with their training aircraft.
At Genesis, we train on diamond aircraft with what is known as the glass cockpit, otherwise known as the Garmin G1000 avionics system. The majority of the commercial training is conducted on the DA40, with other components of the course being completed on the DA42, DA20, and the Elite G1000 Simulator. Although complex and intricate, training on the G1000 provides students with a strong understanding of FMS systems and allows for students to experience and learn on avionics equipment that commercial airliners use.
When applying for hire, having a strong background in the use of complex FMS systems, such as the G1000, provides the candidate with a substantial advantage. Commercial airlines prefer to hire candidates who have experienced training on modern-day aircraft avionics, as it allows the employee training course on FMS systems to transition more efficiently. Learning how to fly on the G1000, in diamond aircraft, truly is cutting-edge education and has allowed for my training thus far to be successful and enjoyable.