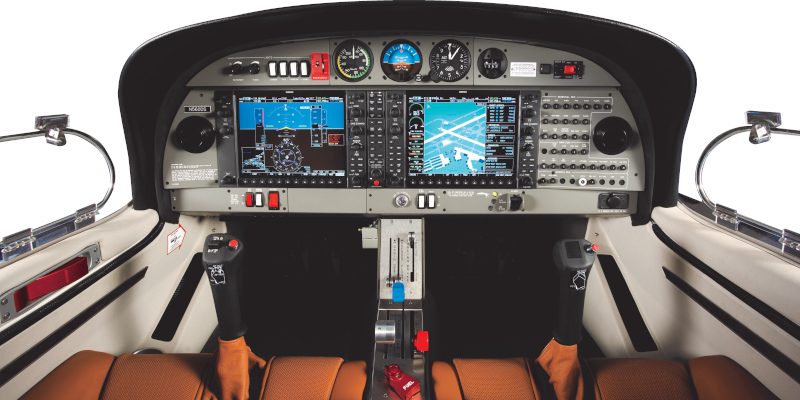 Every flight school in Ontario offers a variety of options, and it is essential that you compare the pros and cons of each school before enrolling to earn your commercial pilot's licence. Earning this licence takes significant time and a substantial monetary commitment, requiring that you carefully consider the full scope of what is involved before enrolling.
The equipment used, class sizes, access to flying time, and instructor availability are all important factors to think about while choosing a flight school. Below, we have answered a few questions you should ask about each flight school before making a final decision.
Will the flight school prepare you to fly on technically advanced aircraft?
When you get your first job as a commercial pilot, you should already know how to operate advanced navigation equipment available and feel comfortable stepping into any fleet of aircraft in the industry. During training, you should expect to work with flight instructors who have experience with modern aviation equipment and practices.
Our aircraft at Genesis Flight College have glass cockpits and are IFR capable for training. Additionally, 70% of our fleet is technically advanced aircraft with XM weather, traffic alerts, and a variety of other features such as autopilot and even weather radar on a DA42. The average age of our aircraft is only 12 years.
Does the flight school offer ample flying time for students?
A lack of aircraft to fly can extend the time it takes to complete your courses, build hours, and earn your commercial pilot's licence. We keep our student-to-aircraft ratio just under 15:1 to ensure every one of our students has access to aircraft, so they can successfully work on their courses and build the hours required to graduate.
Does the flight school provide flexible hours?
We recognize that many of our students have jobs and other commitments throughout the day, so we are open 8 a.m. to 8 p.m. on weekdays (reduced hours during winter months) and 8 a.m. to 5 p.m. on weekends.
We would be happy to tell you more about our flight training programs for prospective commercial pilots and what we offer for aspiring pilots. Contact us today to learn more or to schedule a tour of our flight school.
Genesis Flight College is registered as a private career college under the Private Career Colleges Act, 2005.