Commercial Pilot Training, Barrie, ON

Start your career in aviation with the right training.
Many opportunities await those who are interested in pursuing a career in the aerospace and aviation industries. Some of these opportunities include jobs in air traffic control, jet mechanics, systems engineering, aircraft design, computer systems, space exploration, airport management, and many, many more.
Not only are there an astounding number of jobs available in the aviation and aerospace industries, but in particular, jobs for licenced pilots are extensive. Additionally, the demand for those with commercial pilot training is expected to grow over the next decade as new aircraft become available and many of today's pilots begin to retire. As a commercial pilot, there are multiple career paths you can explore, such as working for one of Canada's many commercial airlines or becoming a charter flight provider or regional aviation service provider. You can also pursue opportunities in specialized aviation fields, such as agricultural spraying, forest firefighting, MEDEVAC, surveillance, and others.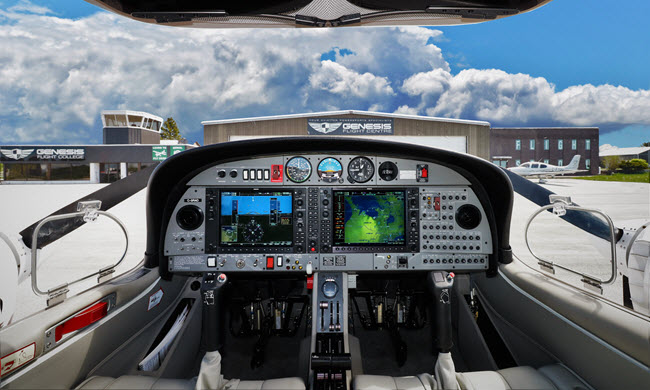 At Genesis Flight College, we can provide the commercial pilot training required for a successful, exciting, and challenging career in the aviation field. We will help you earn the basic credentials needed for moving into a flying career while also helping you gain valuable, hands-on experience. We are an approved private career college that serves the Barrie, Ontario area, and we offer a wide range of amenities, state-of-the-art training facilities, and training opportunities with highly experienced aviation professionals. For further information about our commercial pilot training options, please give us a call today.
Opportunities for Commercial Pilots
A Commercial Pilot Licence (CPL) allows you to fly for "hire or reward" and work for a commercial air service in Canada. This opens the door to your career as a commercial pilot as you work your way towards your career goals. Some typical entry level positions for pilots with a Commercial Pilot Licence (CPL) are as follows:
Charter Air Taxi
Photo Survey Pilot
Forest Fire Detection
Forest Fire Suppression
Medical Evacuation
Airborne Traffic Watch
Airborne Banner Towing
Parachute Dropping
Flight Instructor (with valid instructor rating)
CPL Requirements and Privileges
Management and staff include Seneca graduates, Brampton graduates, Diamond Flight Centre graduates, military fighter pilots, and many other backgrounds. We have methodically compiled the best material from our collective experience to develop a detailed syllabus for each module.
Requirements:
Private Pilot Licence (PPL)
14 years of age for first solo (PPL), 18 for commercial flight test
Valid Category 1 Medical Certificate
60% on the written examination
80 hours ground school
Privileges:
Fly internationally
Fly in daylight under Visual Flight Rules (VFR)
Fly VFR at night
No passenger limit – restricted only to size of aircraft endorsed on your licence
VFR Over-the-top
Have the option of expanding privileges with endorsements for float plans, heavier aircraft, instrument flying, multi-engine flying
Experience:
200 hours of total flight time, including 35 hours of post-private dual instruction time, which shall include 5 hours at night, including a minimum of 2 hours of night cross-country
5 hours cross-country, which may include the cross-country experience from above
20 hours of instrument flight time in addition to the experience required for PPL. A maximum of 10 hours of the 20 hours may be conducted on an approved aeroplane simulator or flight-training device.
30 hours post-private solo flight time, which shall include one solo cross-country flight to a point a minimum of 300 nautical miles in radius from the point of departure and a minimum of 3 landings at points other than that of departure
5 hours of solo flight time by night, during which a minimum of 10 takeoffs, circuits and landings were completed
Genesis Flight College is registered as a private career college under the Private Career Colleges Act, 2005.
---
At Genesis Flight College, we offer career pilot training to residents of Barrie, Collingwood, Toronto, Aurora, Brampton, Caledon, Markham, Newmarket, Richmond Hill, and Vaughn, Ontario.
WHAT IS A GLASS COCKPIT?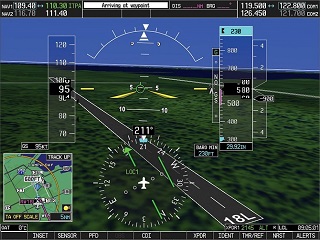 With rectangular computer displays replacing the familiar round flight instruments, and data presentation that differs considerably from the analog format, it's no surprise that new airline crews feel lost, even uncomfortable, flying glass. This issue has been identified as a major weakness in the current flight training industry.
WHAT'S NEW ABOUT GLASS?
Other than the information they portray, pretty much everything is new: how they work, what drives them, how they share software and display failure modes, and, most significantly, how they actually look.
WHY IS GENESIS BETTER?
Genesis has completely embraced glass training. 100% of our fleet is glass, incorporating one of the most advanced electronic flight information systems (EFIS) available. Students get exposure to these systems starting on the first flight, and learn deeper functions in each training module.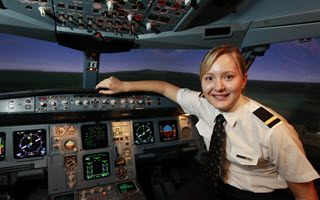 Realize your dreams as a professional pilot. Opportunities for professional pilots has never been better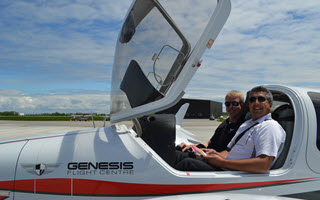 Take your skill to the next level as a flight instructor. Gain extensive knowledge providing in-flight instruction and accelerate your career.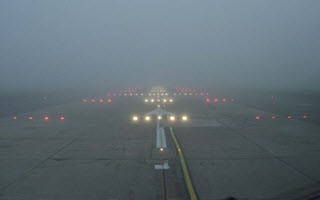 Complete your multi-engine instrument rating in our DA42 advanced multi-engine trainer with G1000, weather, GFC700 auto-pilot, and TKS anti-ice.