MULTI ENGINE RATING, TORONTO, ON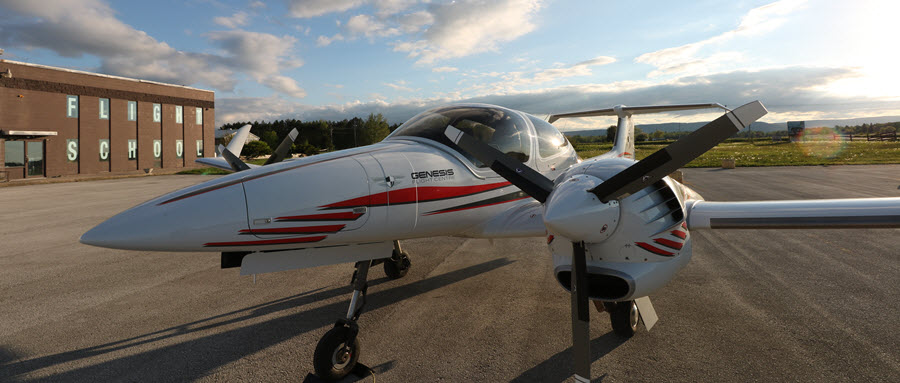 Earn your multi-engine rating at our flight college to enhance your professional flying capabilities in Toronto.
In the world of aviation, a multi-engine rating is one of the most fun qualifications to get. While earning this designation, there are many things to learn, but there is no written exam requirement, and primary pilot skill development is the key focus of the rating.
Beyond learning about performance, controllability, and systems, a multi-engine rating is relatively simple to earn. Even though it costs more to train in a twin-engine aircraft, earning this rating is essential for professional pilots to gain experience regarding how more complex aircrafts perform.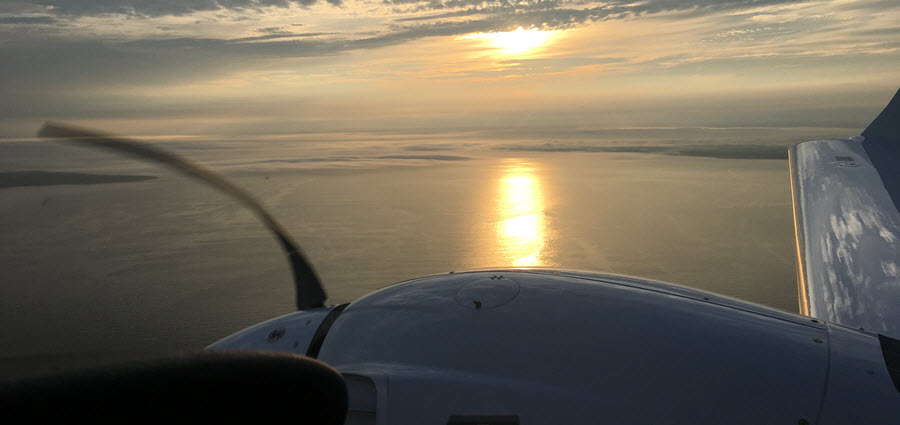 The Training Process
Multi-engine training at Genesis is exclusively conducted on a brand new Diamond DA42 Twin Star. The full authority digital engine controls (FADEC) make the Twin Star perhaps the easiest to operate of any training twin.
To earn a multi-engine rating, you must be trained on the limitations and performance of the aircraft as well as its performance maneuvers, general systems, spin awareness, single-engine operations, emergency operations, and single engine instrument approaches (Group 1 Instrument). You do not have to meet an additional flying hour requirement, but training usually involves ground briefings, simulator training, and approximately 10 hours of flying.
While earning your multi-engine rating, you instructor will continuously track your progress and assign reading to prepare you for success. During the flight test, you will be tested on your knowledge of multi-engine theory and how to practically apply performance charts.
Get Started Today
At Genesis Flight College, we are ready and waiting to help you earn your multi-engine rating. Just a short drive from Toronto, Ontario, our flight college boasts highly qualified instructors; an inclusive, student-focused atmosphere; and advanced training facilities. We also maintain a partnership with Ryerson University that allows you to earn a university degree in combination with a commercial pilot licence.
We want to tell you more about our flight training programs and how earning a multi-engine rating can benefit you throughout your professional flying career. Contact us today to find out more!
Genesis Flight College is registered as a private career college under the Private Career Colleges Act, 2005.
---
At Genesis Flight College, we can help residents of Toronto, Collingwood, Barrie, Aurora, Brampton, Caledon, Markham, Newmarket, Richmond Hill, and Vaughn, Ontario receive a multi-engine rating.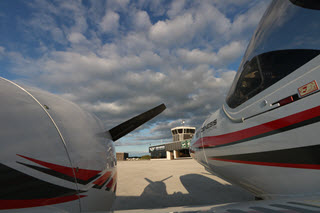 PREREQUISITES
Valid PPL or CPL
Valid Category 1 Medical Certificate
REQUIREMENTS
To achieve your multi-engine rating you must have:
Completed sufficient dual instruction to meet the flight test standards.
Successfully complete a flight test to the standard outlined in the Flight Test Standards – Multi-Engine Rating – Aeroplane (TP219)
There is no Transport Canada Study and Reference Guide for this course, as there is also no written exam