Genesis Flight College's ALSIM 250 Provides Currency Training & Group 1 or 3 Flight Tests for Instrument Proficiency Checks.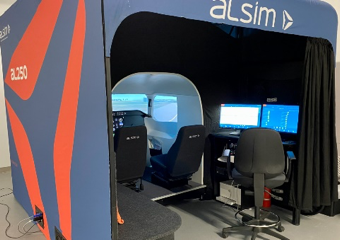 The ALSIM 250 can be set up as a generic aircraft with a single or multiple engines and with a 6-pack instrument setup or EFIS instrumentation. The instructor can introduce the full range of emergency scenarios regarding avionics or aircraft systems.
The precise amount of training will be dependent on the applicant's state of currency. As a minimum, an applicant should expect a 2-hour introductory flight to learn the system and at least one more flight prior to the flight test. After that, the decision to attempt the IPC ride can be made between the applicant and instructor.
Benefits of an Instrument Proficiency Check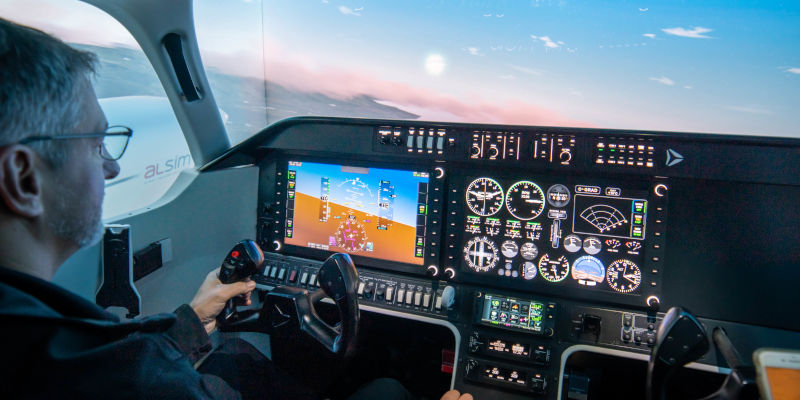 Training is independent of weather; the IPC can be completed on a predictable schedule.
Reduced cost compared to aircraft rental
Instructors can create many different scenarios that will expose the applicant to a wide range of realistic IFR situations.
Approaches into the fog of the Maritimes, the valleys of the Rockies and any other interesting location in North America can be flown.
Flight time can be optimized; long legs between locations can be shortened to get to the pertinent activity quickly.
If an applicant wants to experience actual IFR conditions, this can be arranged because Genesis routinely flies in true IFR conditions.
---
Genesis Flight College offers Instrument Proficiency Check training packages to people across Ontario including those from Collingwood, Toronto, Barrie, Aurora, Brampton, Caledon, Markham, Newmarket, Richmond Hill, and Vaughn, Ontario.
ADVANCED EQUIPMENT EXPERT SERVICE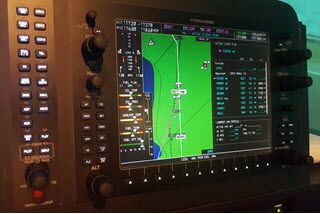 Simulation-based training in a certified flight training device (FTD) is the most efficient and economical platform for pilots looking to maintain their IFR, as well as initial IFR training. Genesis provides a wide range of advanced equipment and expert services designed to meet your training needs.
We've combined existing technology with the industry's top flight training personnel and business partners to ensure that we've got what it takes to generate top-notch results. Courses are available by the hour to get experience with unfamiliar airports, adverse weather, emergency procedures, multi-engine and glass cockpit familiarization.