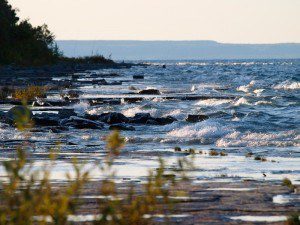 When you come to Collingwood for IFR training, there are plenty of other things you can do while you are here. For this reason, at Genesis Flight College, we encourage you to enjoy the many attractions of the area when you come to our flight centre for IFR Training. After all, Collingwood is one of the top destinations in Ontario year-round!
One of the things you can't miss when you come out to Collingwood for IFR training is the Blue Mountain Resort, which is just 15 minutes away from the airport and even closer to the town of Collingwood. If you aren't sure where to stay, don't worry. There are plenty of accommodation options near the resort, including at the resort itself.
Depending on the season, you can also ski, snowshoe, skate, hike, bike, sail, or play golf. Many of the best ski and golf clubs in Collingwood offer day passes for nonmembers.
After you go on your outdoor adventure, there are dozens of delicious restaurants you can pick from, ranging from casual dining to fine food. Additionally, in the downtown area and other places around Collingwood, there are plenty of curated boutiques, sports equipment stores, and antique shops.
If you decide to take your travels just outside of Collingwood, there are many charming villages you can explore. For example, Clarksburg, Meaford, Thornbury, and Creemore are all just a short distance away and offer a lovely change of scenery.
As you can see, there are plenty of things to do when you come to IFR training in Collingwood. If you would like to know more about what is in the area, please don't hesitate to give us a call.