COMMERCIAL PILOT LICENCE, TORONTO, ON

Make flying your career with a commercial pilot licence.
If you want to make flying your career, earning your commercial pilot licence is the key to getting there. This licence opens up a wide range of personal and financial flying opportunities. As a commercial pilot, you can fly passengers for hire, transport cargo, work as an airline pilot or charter pilot, and much, much more. With this licence, the sky really is the limit!
After you earn your commercial pilot licence, you can explore many different career paths. For example, you can work for one of the regional service providers, airlines, or on-demand aviation service providers in the Toronto, Ontario area. You can also move into a specialty aviation field, which may include surveillance, forest firefighting, air ambulance, or agricultural spraying.
Not only are opportunities in commercial aviation highly varied, but commercial pilots are in high demand. This demand is expected to grow significantly over the next decade as many of today's pilots begin to retire and new aircraft enter the marketplace.
If solidifying a career in Canada's aviation industry sounds like an exciting, fulfilling challenge, we can help you earn your commercial pilot licence here at Genesis Flight College. Our program requirements align with industry standards, and our curriculum is rigorous, but we ensure all our graduates are ready to compete in Toronto's aviation industry after graduation.
For further information about earning your commercial pilot licence at Genesis Flight College or the opportunities available to you, please give us a call today. We look forward to helping you get your flying career started!
Genesis Flight College is registered as a private career college under the Private Career Colleges Act, 2005.
---
At Genesis Flight College, we can help residents of Toronto, Collingwood, Barrie, Aurora, Brampton, Caledon, Markham, Newmarket, Richmond Hill, and Vaughn, Ontario receive their commercial pilot licence.
RATINGS & ENDORSEMENTS
INSTRUMENT RATING (IFR)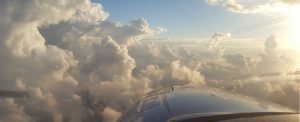 With your Instrument Flight Rules (IFR) rating, comes the advanced knowledge of avionics and your airplane's instruments needed to navigate through and above clouds without visual reference to the ground. This course uses both the flight simulator as well as actual flight time to cover IFR procedures, meteorology, instruments, radio and radar systems, and navigation.
MULTI-ENGINE RATING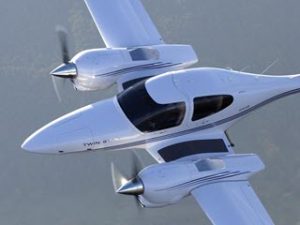 The Multi-Engine Rating allows the holder of this licence to fly non-high-performance multi-engine aeroplanes as endorsed on their licence. The ability to fly a multi-engine aircraft widens the realm and flexibility for the private pilot in terms of the number of aircrafts one can choose to fly. It is also one of the ratings pilots pursuing a career in aviation complete early on in their training.