Buying your own aircraft is an investment that should be done with careful consideration. If you are thinking about making an exciting purchase like this, we want you to join us on Sunday November 27th at 10:00 a.m. for a briefing on purchasing and owning your own aircraft. This event will be held at our location at the Collingwood Regional Airport and will last for approximately 1.5 hours. Light refreshments will be served.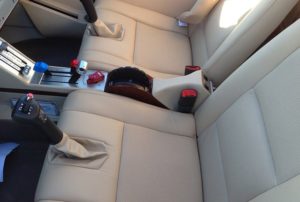 Some of the topics we will cover at this event include how to establish your flying objectives, how to determine which aircraft choices are available, the purchase and registration process, and estimating operating costs. We will also go over financing options, insurance options, how to estimate your annual expenses, how to estimate depreciating, and how to sell your aircraft.
At the end of the event, stick around for a discussion on buying an aircraft that comes with a G1000 avionics suite and lease-back options.
Space is limited, so RSVP by November 13th.  If you want to know more, please feel free to contact us at Genesis Flight Centre at any time.