GLASS COCKPIT TRAINING, COLLINGWOOD, ON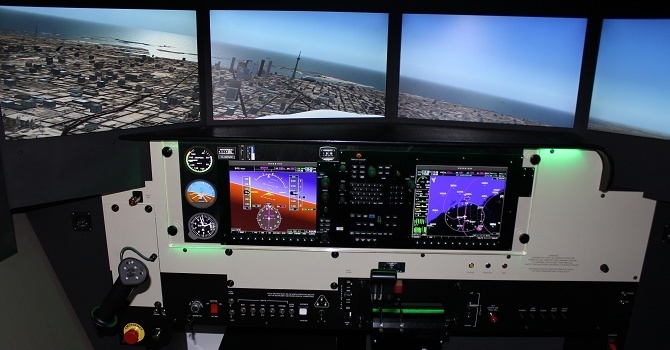 Glass cockpit training better prepares you for your career with the airlines and puts ahead of the other candidates.
Today, some flight schools are equipped with "glass cockpit" training aircraft, while others are not.  At Genesis Flight College, we are proud to offer glass cockpit training to our students in Collingwood, Ontario because we believe that this method of flight training offers the student the best possible entry into the airlines.
For career oriented students the ultimate benefit of glass cockpit training is that it better prepares you to become a pilot for a major airline. Many airlines now prefer to hire pilots who have prior experience with Electronic Flight Information Systems (EFIS), and they are more willing to employ pilots who have used advanced aircraft.
The trend towards a preference for airlines to hire pilots with advanced aircraft training is becoming increasingly evident in the market.  For example, Emirates Flight Training Academy recently ordered 27 new aircraft that are equipped with EFIS equipment. These aircraft, which are primarily Cirrus SR22s, use the same management system as our Diamond DA40s. This action accurately reflects a growing demand for glass cockpit training among those who are interested in making aviation their career.neral aviation benefits of glass cockpits include:
Glass cockpits give you direct access to important information at all times
While using a glass cockpit, you can have access to as much or as little information as you'd like
Participating in glass cockpit training can help you become more aware of your internal and external environment
Using a glass cockpit allows you to manage multiple systems on a single interface
Additionally, if you train in a glass cockpit from the early stages, making the transition to IFR (instrument flight) instruction is often much simpler.
If you would like to know more about glass cockpit training and why it should be an essential component of your training, please contact us at Genesis Flight College today. We are eager to open up your eyes to the thrill of flying with our selection of flight training options.
---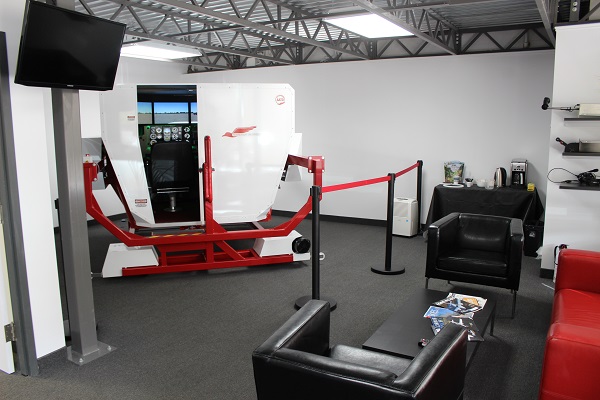 IFR RENEWAL PACKAGE:
$649* – ALL INCLUSIVE
Package includes:
2.0 hours of dual IFR instruction in our Redbird full motion simulator 1.0 hour of ground time with one of our IFR flight instructors IFR renewal ride in the Redbird IFR examiner fee included Transport Canada rating fee included Comfortable and professional environment * $649.00 plus HST. Any study materials will be at an additional cost. For any additional FTD or ground training, the student will be billed at the current rates for equipment and instructor.
ADVANCED EQUIPMENT EXPERT SERVICE
Simulation-based training in a certified flight training device (FTD) is the most efficient and economical platform for pilots looking to renew their IFR, for recency, as well as initial IFR training. Genesis provides a wide range of advanced equipment and expert services designed to meet your training needs. We've combined existing technology with the industry's top flight training personnel and business partners to ensure that we've got what it takes to generate top-notch results. Complete courses available or pay by the hour to get experience with unfamiliar airports, adverse weather, emergency procedures, multi-engine and glass cockpit familiarization. IFR INRAT prep course available