Ground School, Collingwood, ON
We look forward to introducing you to the thrill of flight with our ground school options in Collingwood.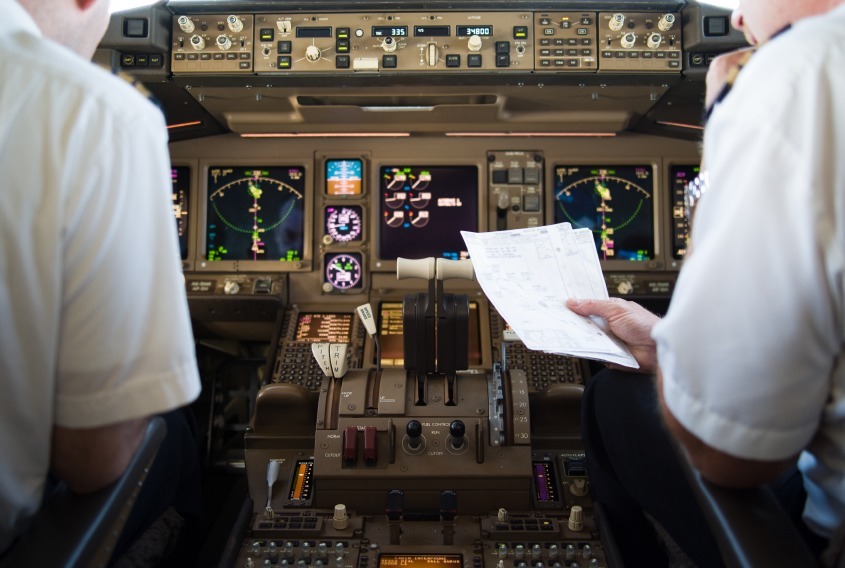 Just like you need a licence to drive a car, you also need a licence to fly a plane. This is because, in order to fly safely, you must be able to prove that you understand the basic controls of an aircraft and how to take off, fly, and land properly.
At Genesis Flight College, we are here to provide student pilots with an exceptional training experience. Over the past few years, we have moved almost entirely to online ground school for the Private Pilot Licence. However, we continue to hold classroom sessions at our flight centre in Collingwood, Ontario for the Commercial Pilot Licence. One of the main reasons why we moved to online sessions for the PPL is to better accommodate the individual scheduling needs of our students.
While pursuing a PPL, even missing one class and recovering from it can be difficult. Statistically speaking, we have also noticed our PPL exam pass rate is higher by offering an online program, which we attribute to its flexibility.
Please keep in mind that ground school for a CPL can also be done online. However, in most cases, CPL students are usually able to commit to a daytime classroom schedule. In our experience, PPL students are often trying to juggle other scheduling commitments, which makes attending ground school in-person difficult.
If you are interested in enrolling in ground school at our flight college, we urge you to wait until you have at least 10 hours of flight time. We believe this will make it much easier for you to digest the information taught in the course. After you begin ground school, you will also have flight time, and your instructor will use this opportunity to help you with any material you are struggling with. This one-on-one coaching module combined with online ground school works very well for our students.
There are many different topics our ground school courses cover. For example, you can learn about airplane systems, principles of aerodynamics, aviation communication, aviation meteorology, and weather data sources. We will also go over topics such as aircraft performance, navigation, and cross-country flying. Our goal is to provide you with the most comprehensive training experience possible, so you are prepared to earn your private, commercial, or recreational pilot's licence.
All of our ground school courses are taught by aviation professionals with years of experience. We will ensure your success by providing you with pertinent, helpful information and guiding you as you learn the basic principles of aviation.
We look forward to opening up your eyes to the thrill of flying when you attend one of our ground school courses either in person or online at Genesis Flight Centre. Please contact us today to find out more about our schedule and the basic curriculum taught in our courses. We look forward to hearing from you!
Genesis Flight College is registered as a private career college under the Private Career Colleges Act, 2005.
---
During this local area introduction to flight training you will have the opportunity to take control of the aircraft, learning the basic maneuvers including how to turn, climb and descend. You will be surprised how easy it is and how awesome it feels!
Get the licence that's right for you. The Recreational Pilot Permit is the simplest and fastest way to start flying. The Private Pilot Licence gives you more flexibility and freedom to fly in different conditions and in different aircraft.
Looking for an exciting career option? Those looking for an exciting, hands-on aviation career should consider our upcoming Commercial Pilot Program. A career in aviation is an opportunity to get paid to do what you love.