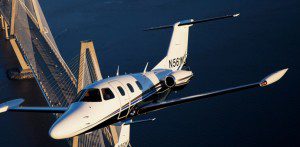 Have you always wanted to try flying lessons but you have never taken the plunge? The weekend of June 17-19, 2016, there is an excellent opportunity for you to experience the premium end of the private aviation spectrum with flights in an Eclipse 550 Jet.
At Genesis Flight Centre, we will be hosting One Aviation, who will be providing demo flights for our guests in the Eclipse 550. Starting off with a static display and cocktail hour on June 17, you can enjoy getting to know more about the jet and about your opportunity to fly. In order to become a qualified prospect, we will provide additional information for your RSVP in the coming weeks. Training is safe, simple and something you can accomplish. Our world-class partner One Aviation and our team at Genesis Flight Centre are excited to provide this opportunity for you to learn to be a jet pilot. Don't let flying lessons sit on your bucket list with this excellent opportunity available!
Plus, as if learning to fly a jet wasn't enough excitement for the weekend, we will also be hosting Tesla that same weekend, so you can have the opportunity to test drive a new 700 horse power Tesla model! Tesla will be on site with up to three vehicles to allow interested parties a test drive.
If your calendar isn't already marked for June 17-19, make sure you make a reservation! We will have more information about how you can reserve your flight and test drive in the coming weeks, so make sure to check back with us regularly! Also, don't forget to ask us about our new college flight program. We look forward to seeing you