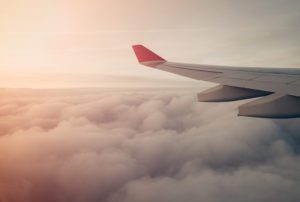 If you want to complete instrument training to boost your credentials as a pilot, you may still be undecided as to where to enroll for this important training type. Although there are many flight school options available, completing your IFR training at our flight school, Genesis Flight College, is advantageous for many reasons, including these four:
1.   We make the process convenient–Your schedule is busy, which is why we can help you complete your IFR training at the times that are most convenient for you. This is a unique aspect of our program, and one that might appeal to you if you want to continue boosting your skills as a pilot, but are unsure of how you are going to fit everything in.
2.   We offer many training options—We have options to fit every budget.  For example, you can complete the majority of your IFR training in our immersive ELITE G1000 simulator, or go straight into either the DA40 or DA42 Twin Star, depending on your specific objectives.
3.   You train with glass—All of the equipment at Genesis is glass, exposing you to the most advanced equipment you might fly after completing your IFR rating. Once you become comfortable with managing the G1000, you will find migrating to other equipment, especially Garmin, an easy transition.
4.   We set you up for success–Whatever your aviation goals are, we want you to be successful. Our IFR training options are highly customizable, and we are willing to come up with a training plan for you that makes sense according to your circumstances.
Genesis Flight College is registered as a private career college under the Private Career Colleges Act, 2005.