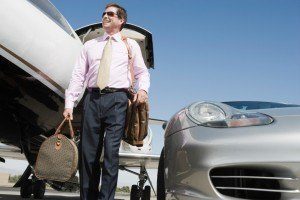 If you have a corporate event to go to or a special occasion to attend, your first inclination may be to either plan on driving or book a commercial flight. Although doing this will get you where you need to go, there are several reasons why you should consider taking a private aircraft charter instead.
1.    Time Savings
One of the best parts about flying on one of our aircraft charters is that you can save yourself a significant amount of time, and have many benefits.
•    Go direct from the regional airport near your home or office to the airport closest to your destination. Avoid the major hubs and the delays that go with them.
•    You don't have to deal with worrying about delays caused by traffic or construction and parking at your destination
•    You can relax during the flight and take in the beautiful birds-eye view, or focus on prepping for your meeting or event
At Genesis Flight Centre, we make it a priority that your plane leaves on time and that we reach your destination within the quoted timeframe.
2.    Increased Productivity
When you take one of our aircraft charters, you don't have to arrive at the airport several hours early to get through security and make your flight. Instead, you simply arrive, drive right up to the aircraft to load your bags, take off, and land at your destination.   In most cases, customs clearance is completed in minutes right on the aircraft when you arrive at your destination.
3.    Privacy
When you charter one of our planes, you only share it with the other people in your group. This gives you the ability to have confidential conversations with your clients or co-workers or relax without the constant distraction of people you don't know on the plane.
4.    Luxury
There's nothing quite like the experience of flying on a chartered plane. At Genesis Flight Centre, the exceptional planes we use are engineered for your convenience and comfort.