CAREER PILOT TRAINING, BARRIE, ON

WHAT IS A GLASS COCKPIT?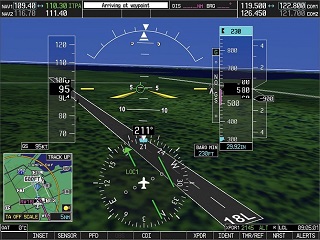 With rectangular computer displays replacing the familiar round flight instruments, and data presentation that differs considerably from the analog format, it's no surprise that new airline crews feel lost, even uncomfortable, flying glass. This issue has been identified as a major weakness in the current flight training industry.
WHAT'S NEW ABOUT GLASS?
Other than the information they portray, pretty much everything is new: how they work, what drives them, how they share software and display failure modes, and, most significantly, how they actually look.
WHY IS GENESIS BETTER?
Genesis has completely embraced glass training. 100% of our fleet is glass, incorporating one of the most advanced electronic flight information systems (EFIS) available. Students get exposure to these systems starting on the first flight, and learn deeper functions in each training module.
Realize your dreams as a professional pilot. Opportunities for professional pilots has never been better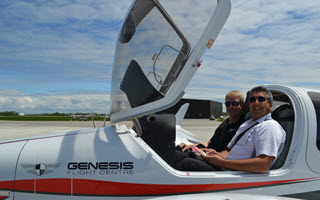 Take your skill to the next level as a flight instructor. Gain extensive knowledge providing in-flight instruction and accelerate your career.
Complete your multi-engine instrument rating in our DA42 advanced multi-engine trainer with G1000, weather, GFC700 auto-pilot, and TKS anti-ice.